Pike13 has a new look! In addition to updating site icons and fonts, we have upgraded our backend framework, Ruby on Rails, which will provide a solid foundation for future product updates
Our newest feature is the ability to duplicate an existing pass and plan. Instead of having to create a pass or plan from scratch, you can now copy one of your existing products then make the changes needed to launch a new product.
When you click on +New Pass or +New Plan, you will see the option to duplicate an existing one. After selecting +Create, the new plan or pass will appear as suspended. After you have made the necessary changes to the new product, you can open it by choosing Resume Selling.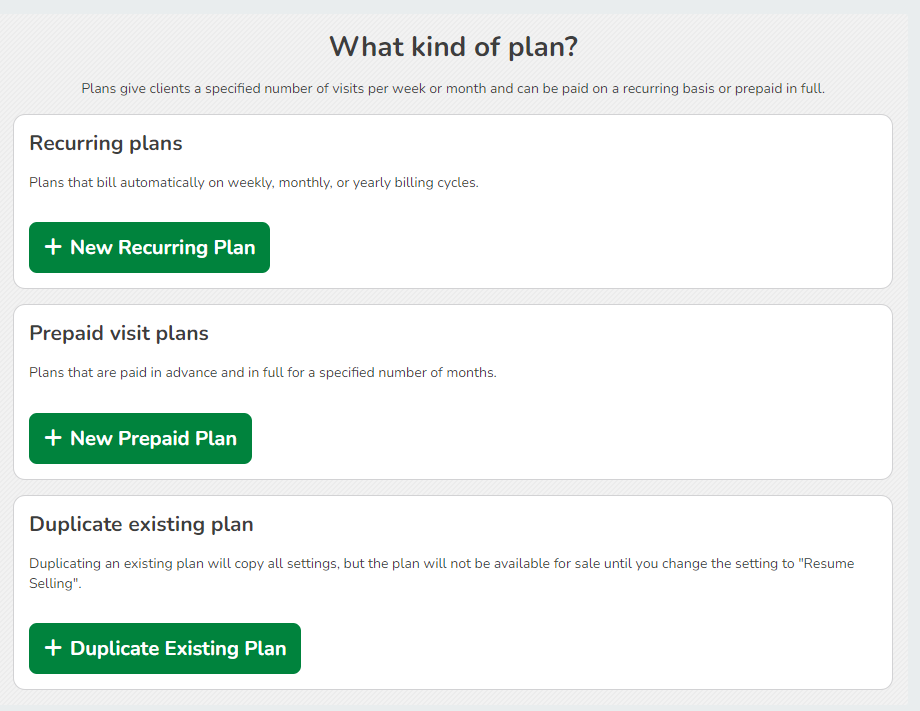 For more information see our article on Duplicating Existing Plans and Passes.