Pike13 has released a new update to both our Client App and Branded App. With the new update, account managers can now log in and manage their dependent's activities, enrollments and products.
In this article
Activities
In Activities, account managers will see upcoming events for themselves and their dependents. If they wish to see just one of their dependent's events, they can click the filter icon in the upper right-hand corner to select whose activities they wish to view. Account managers will also be able to cancel enrollments here.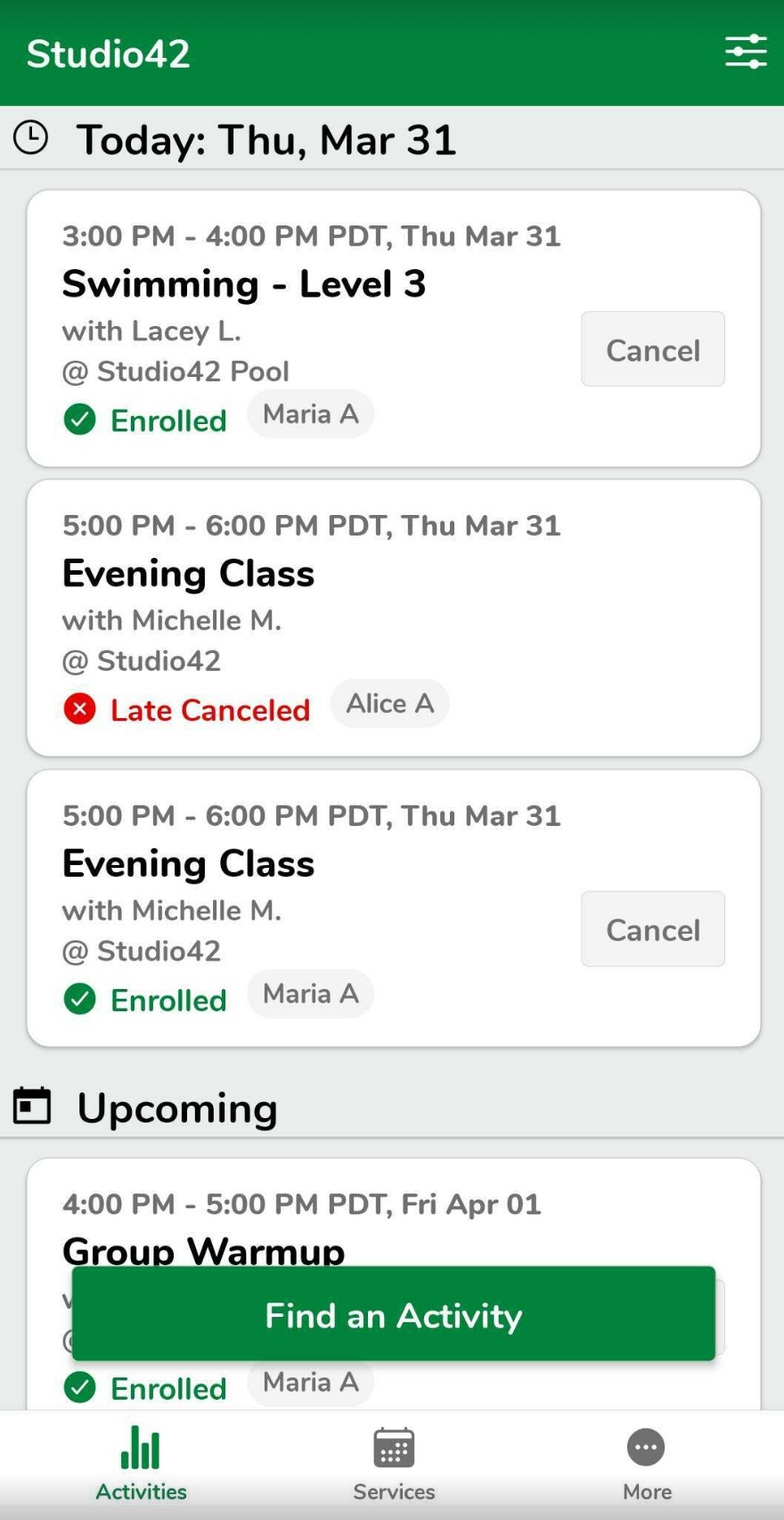 Services
Here, account managers can select the dependent they wish to enroll in an upcoming event. If a plan or pass is required to enroll, they will be able to purchase it for their dependent.
More Settings
In the Client App, account managers can view their family's plans & passes, update payment methods, and turn on notifications.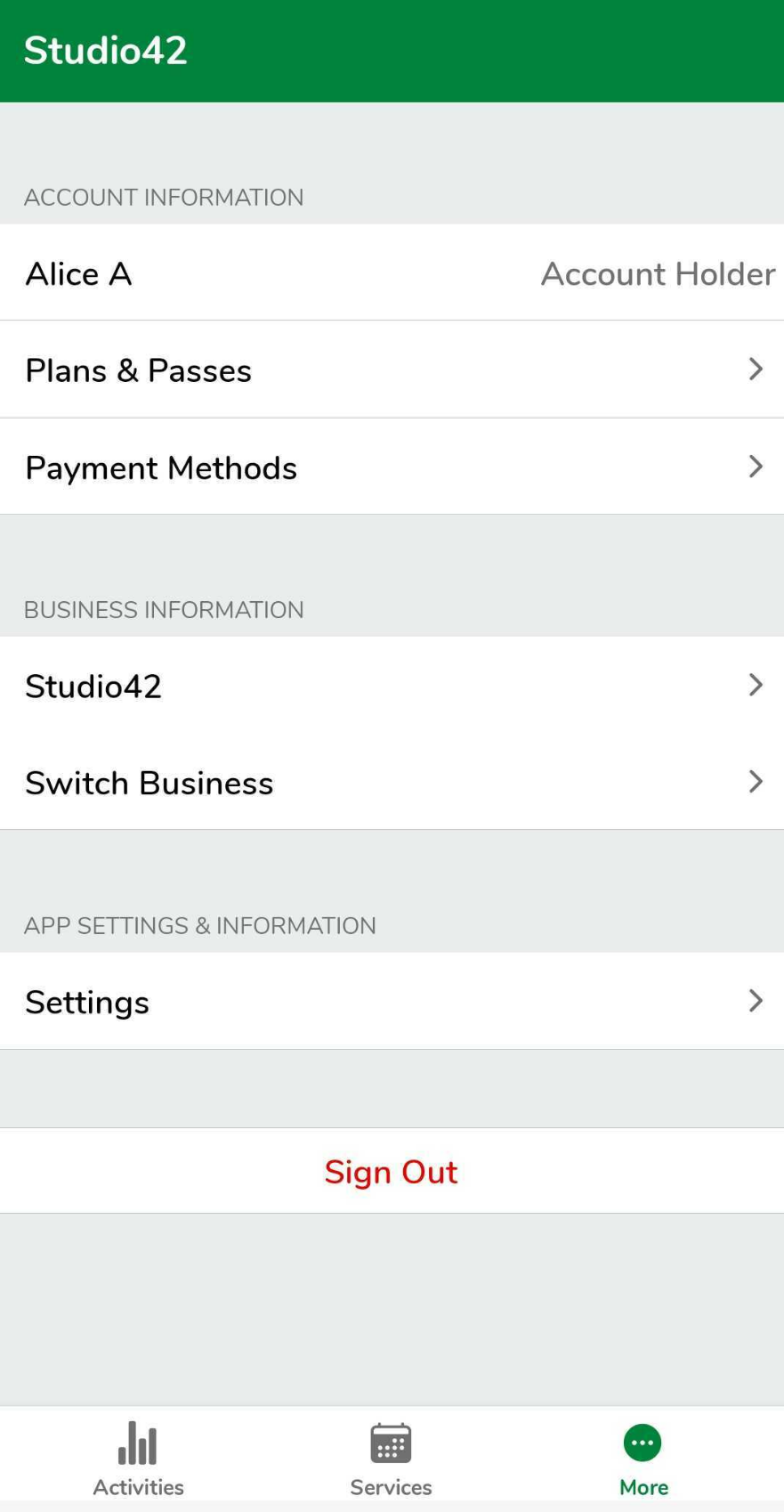 For more details on the updates to the client app, please see these articles below.