We are excited to start the new year with a new look and an enhanced roster!
Both the website and our apps have a new modern look. With this new look, we have enhanced our rosters. Our rosters will still display the critical information your staff needs, like waivers not signed and unpaid bills. Owners and managers can now select specific fields they wish to display on event rosters. This will allow staff to easily see key client information during check in that is vital to your business.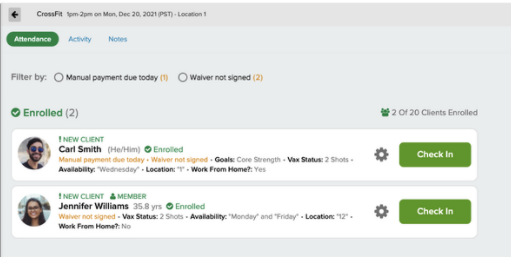 In Advanced Settings, you will now see Roster Settings under Client Management. From here, you will see a list of fields that you can turn on to display in the rosters.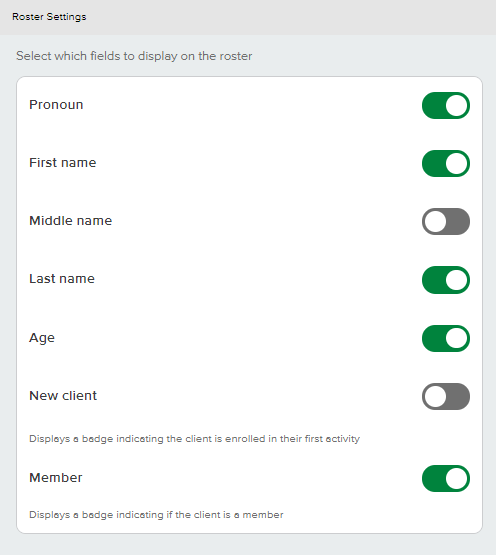 You can also display up to 5 custom fields and add a custom label for each.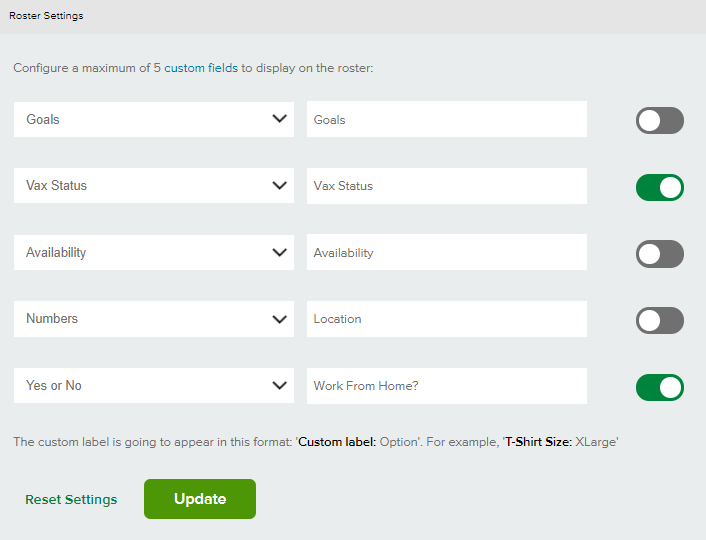 For more information on this new setting, please see our article on Roster Settings.