Who can use this feature?
Pike13 Plan:
✓ Premium
✓ Advanced
✓ Essential
Role:
✓ Primary Owner
✓ Owners
✓ Managers
✓ Staff
✓ Limited Staff
In your Pike13 business you can quickly see which clients have failed payments, payments due, no plan or pass to pay for the service, incorrect email addresses (or emails that have bounced) or an unsigned waiver. You may able to see custom client fields chosen by your business.
In this article
Roster alerts
Showing alerts on the roster allows staff to resolve issues right away. For more information visit our article on Roster Alerts.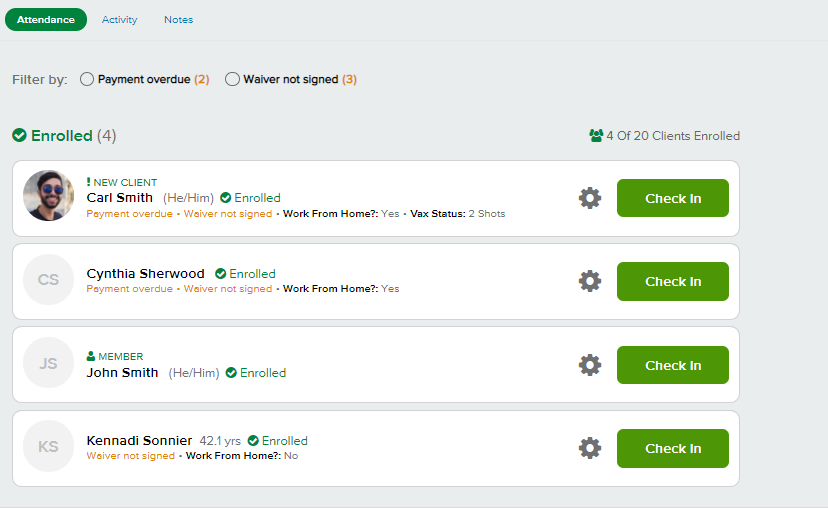 Client information
Within the roster, your business may choose to show additional information. In this case, you may see a new client badge if this is the first time a client has enrolled in an event at your business, membership badge if the have purchased a membership product or the client's age in decimal format.

Custom client fields
Businesses may also choose to display up to 5 custom client fields. At a glance, staff with access to the roster will be able to see helpful information about each client. In some cases, the field is too long to display all of the information. To see the entire field, staff can click on the gear icon. If a field is not displayed for an individual client, the field has not been completed for that client.

Further Reading