Who can use this feature?
Pike13 Plan:
✓ Premium
✓ Advanced
✓ Essential
Role:
✓ Primary Owner
✓ Owners
✓ Managers
✓ Staff
✓ Limited Staff
Your Schedule
In your profile, you will be able to view your own Schedule. Here, you will see the classes you teach and booked appointments with you. You can view your schedule in a day list view, week view or month view. By clicking on an individual event on your schedule, you will be able to manage the roster and take attendance.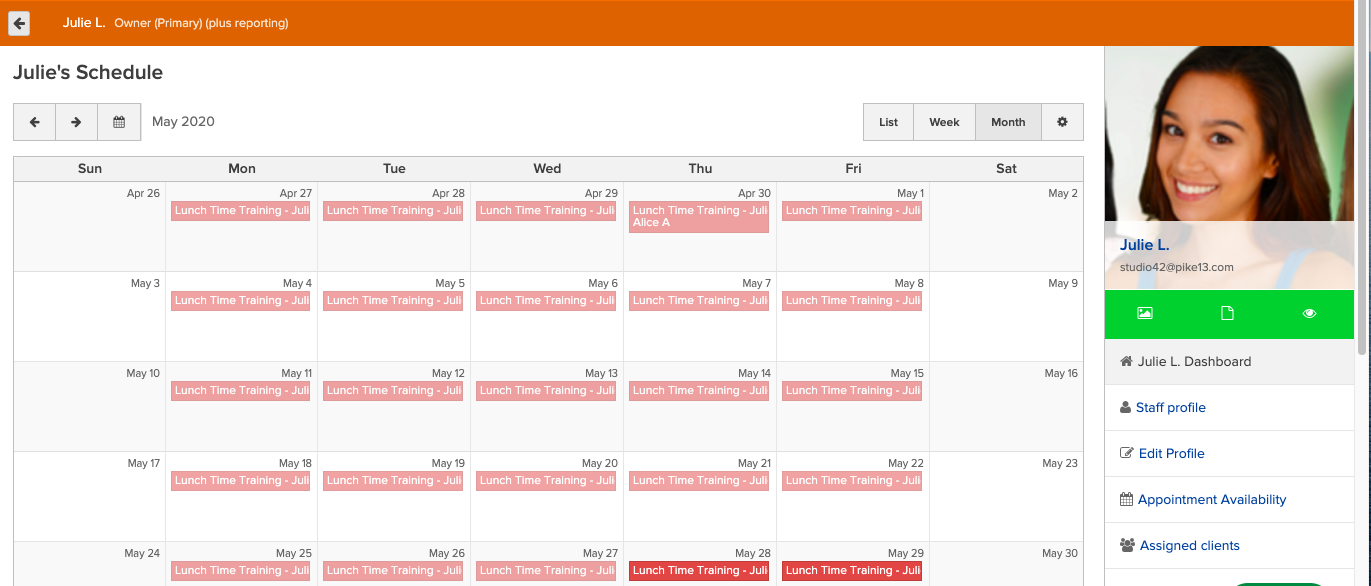 Schedule
If you have role higher than a limited staff member, you will also be able to view the Schedule for your business. The Schedule will show all of the classes scheduled and all of the appointments booked with your staff. In The Schedule tab, you can select to Book appointments by selecting the Book Button. If you are a Manager or an Owner, you will be able to Bulk Cancel from the Schedule.