Who can use this feature?
Pike13 Plan:
✓ Premium
✓ Advanced
✗ Essential
Role:
✓ Primary Owner
✓ Owners
✓ Managers
✗ Staff
✗ Limited Staff
Zapier is an online automation tool that connects your favorite apps, such as Gmail, Slack, MailChimp, Quickbooks Online and over 1,000 more. You can connect two or more apps to automate repetitive tasks, also known as Zaps. A Zap is a connection, or integration, between two or more apps that automates a task. A Zap is made of a Trigger (ex: When a new person is added to your business on Pike13) and an Action (ex: Create and send a new email message via Gmail).
Zaps run automatically to move and manage data without any work on your part. For more information on building a Zap, visit the How to Create a Zap Guide in the Zapier Learning Center.
Creating your Zap
Step 1 - Choose make a Zap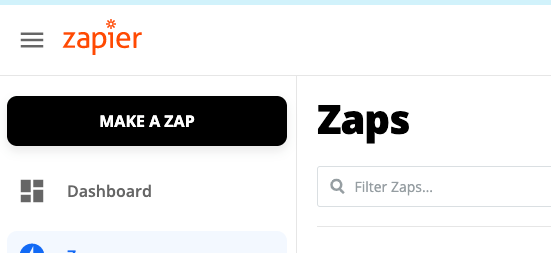 Step 2 - Trigger Step
Choose the event you wish to use as a trigger from your tool of choice. For example, we will use TypeForm and the trigger is when a New Entry is submitted. Select Continue.
The available Triggers and Data are unique for each tool so instructions may slightly differ. Contact Zapier Help or your software provider for further assistance with Triggering from other tools.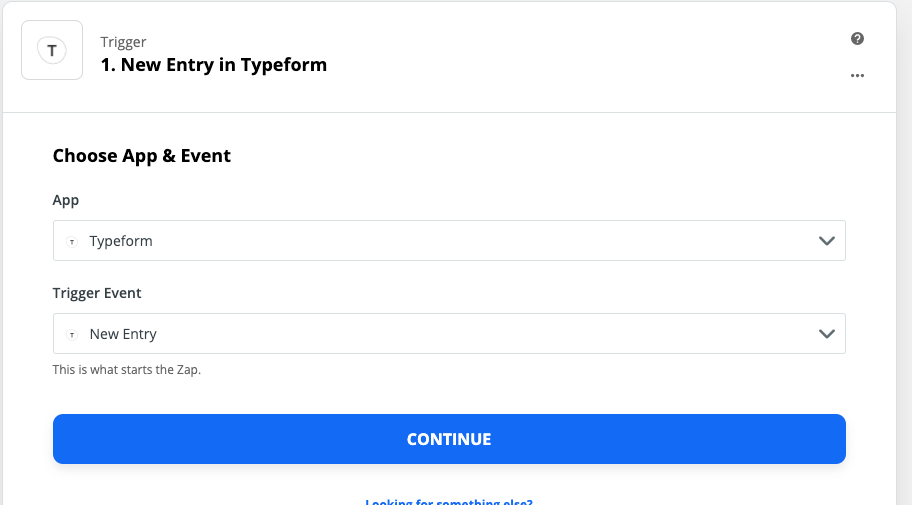 Step 3 - Action Step
Add an Action Step by selecting an app and what should happen in this app after the trigger. In this case, we will select Pike13 and the action is Find Person. We recommend using this Action instead of Create Person to avoid creating duplicate client profiles for users that might already exist in your Pike13 Client list. Using Find Person, you'll first search to see if the person exists then only create them if don't.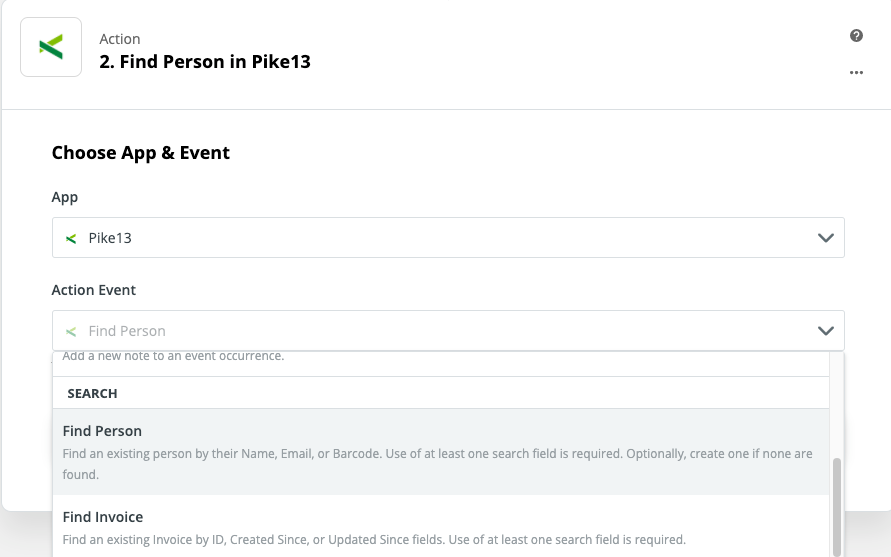 Further Reading