When adding a new page to your client facing Pike13 Website, you will be able to show the following options.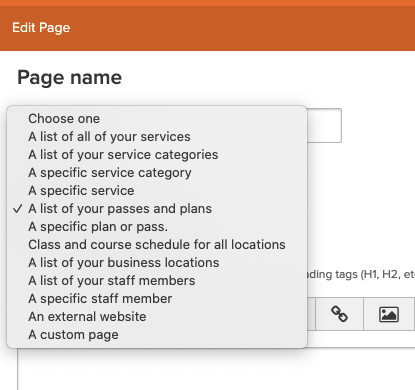 You may have unique content you wish to display on your Pike13 Website. For example, a welcome page letting client know more about enrollment or a link to a specific date on your Pike13 schedule. You can add this content by creating a custom page.
To create a custom page
Click on Settings.
Select Pike13 Website.
Click on Navigation at the top of the page.
Choose +Create a New Page.
Enter the Page Name and under Link to: select A custom page.
From here, you can enter texts, links and photos. If you are familiar with html, you can click the gear icon to write your own html.
Once you have set up your custom page, click Save.