In this article
Terms & Conditions In Reporting
As a business owner, it is important that you know who you need to collect signatures from for the terms and conditions of your passes and plans. Our team added two new columns to the Client Passes and Plans report to help you identify who still has T&Cs to sign at your business: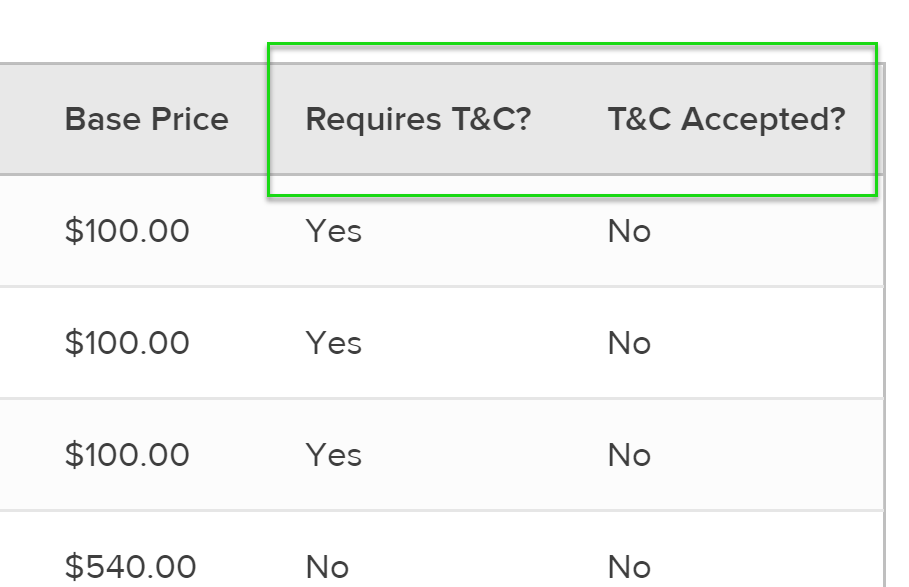 Bulk Hold Tool for Recurring and Prepaid Plans
We recognize the need to place mass holds on recurring memberships within Pike13. Our developers have been hard at work creating a back end tool that our Customer Care team can use to manage this project for you. Please note that hold fees will not be enforced when Pike13 performs this task for you.
To get started with this project, please send an email to help@pike13.com. We will need the following information to complete the task:
What plans do you want to be placed on hold?

All active recurring memberships
All prepaid plans
Specific plan names - if so, please provide

What date should these plans begin their hold?

We can back-date the hold's start date up to a month in the past

When should the hold end?

Specific date
Number of days, weeks, or months
Indefinite
*Additional Hold update, you can now back date the hold's start date up to a month before today's date! If an invoice was just paid, that amount will be applied as a credit after the hold is removed. If visits were previously paid for, they will show as unpaid after the hold is applied.
More Exposure to Website Notes
Website Notes are visible to anyone looking at a class or course schedule. In an effort to help our businesses carry out a virtual experience for some clients, we now show these notes in the following places:
Sent as a note notification to everyone currently on the roster
On the Client Mode Web App schedule pop up for the class
On the enrollment confirmation page
Enrollment Confirmation Email
On the Client Mode Web App Visit details page
Enrollment Reminder Email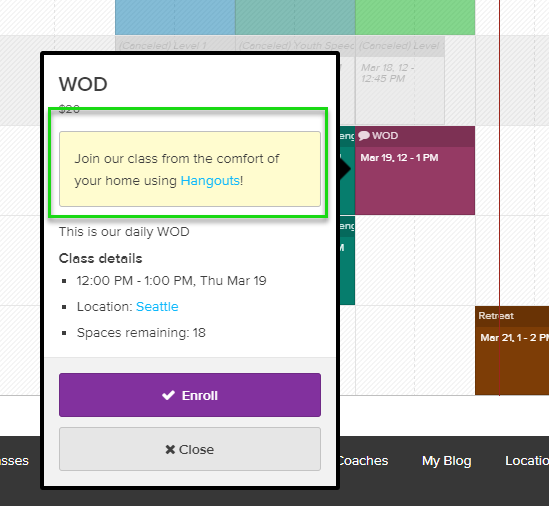 For more information on how to use notes, please visit Posting and Sending Notes.