In this article
Terms & Conditions In Reporting
As a business owner, it is important that you know who you need to collect signatures from for the terms and conditions of your passes and plans. Our team added two new columns to the Client Passes and Plans report to help you identify who still has T&Cs to sign at your business: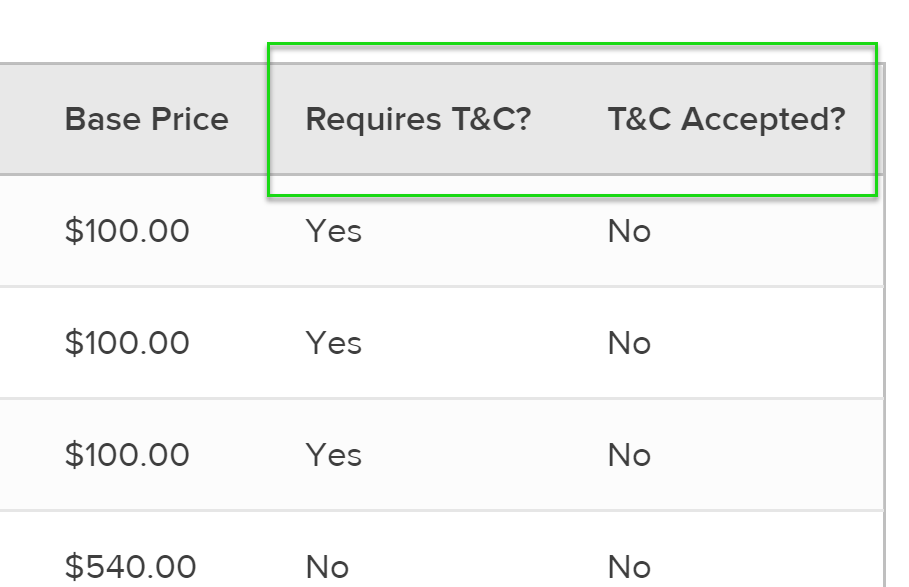 More Exposure to Website Notes
Website Notes are visible to anyone looking at a class or course schedule. In an effort to help our businesses carry out a virtual experience for some clients, we now show these notes in the following places:
Sent as a note notification to everyone currently on the roster
On the Client Mode Web App schedule pop up for the class
On the enrollment confirmation page
Enrollment Confirmation Email
On the Client Mode Web App Visit details page
Enrollment Reminder Email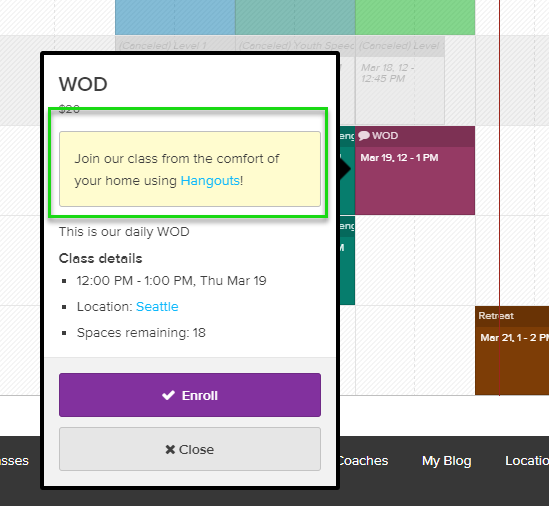 For more information on how to use notes, please visit Posting and Sending Notes.
Plan Cancellation Policies
Our team has released two new features as your clients are looking at their active recurring plans.
The cancellation policies for your plans are now accessible to your clients. When they click on the plan, they will now see your specific cancellation policy under Use Policies: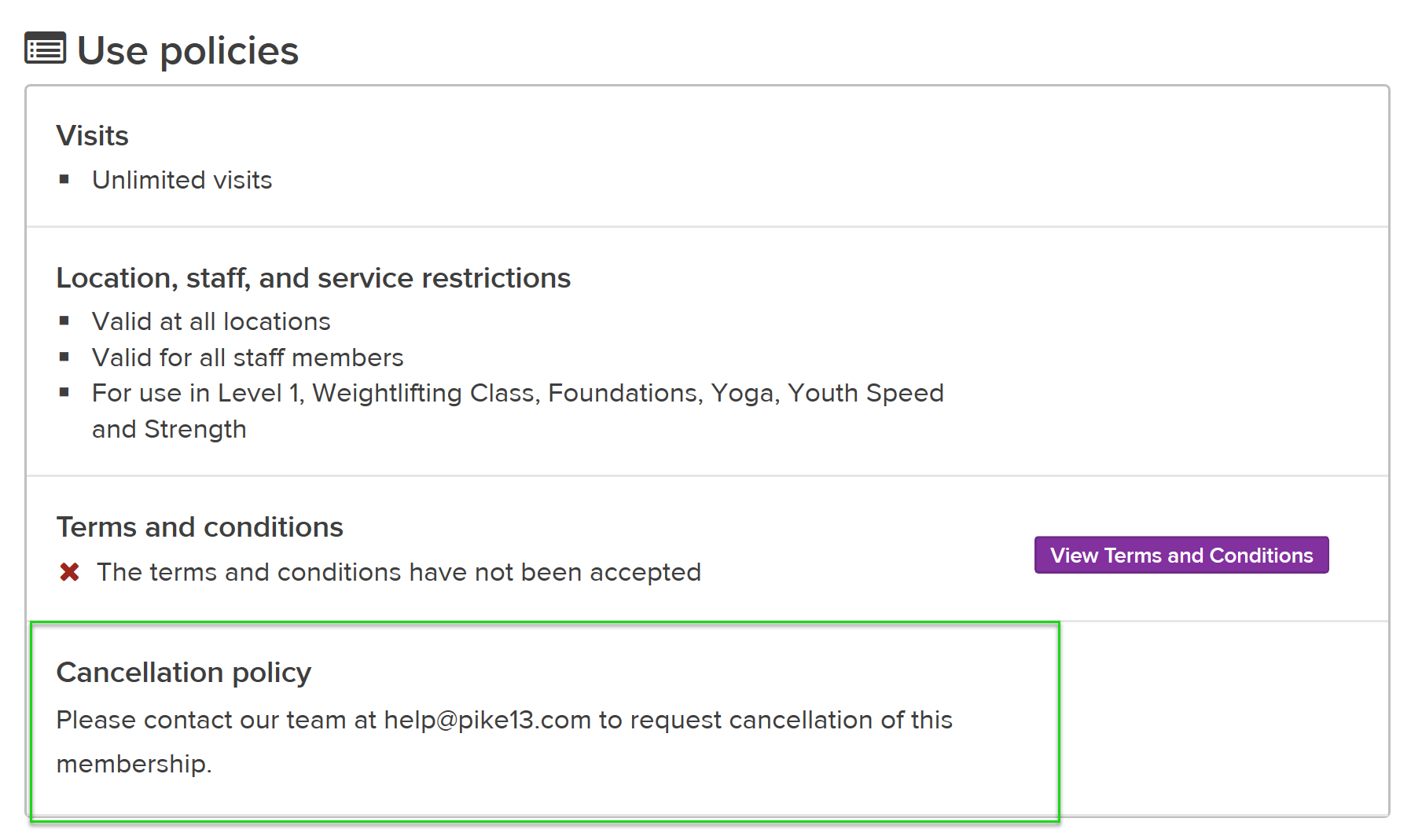 The second we did was removing the 'Cancel' button from the plan if you have set your plan to not allow clients to cancel online.