December and January have been busy months for our development team. We are excited about the latest updates and hope you like them too! Please take a look at the enhancements we have made.
Pike13 Updates
---
---
Instagram!
We have added the Instagram icon to our site. You can now add your Instagram Username (not the entire URL please) to Pike13 and your clients will see the link at the bottom of the client facing site!

To add this, go to Settings - Advanced Settings - Contact Information: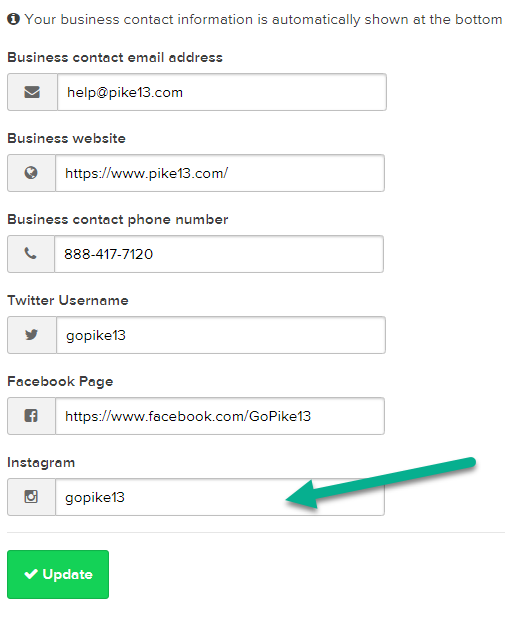 ---
Reminder Email Intervals
You can now tell the system whether you want reminder emails sent out 24, 48, or 72 hours before an event! To edit this, go to Settings - Services. Choose the service you want to update. Select the Registration tab and Edit next to Reminders. Update your reminder interval: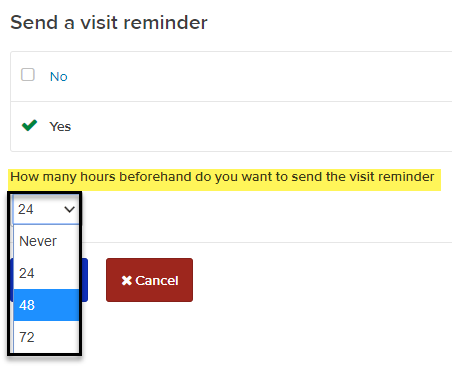 ---
Reporting Updates
Pass and Plan Conversion
Have you ever wanted to see how often someone purchases a membership after their first visit in one report? Now you can with the new Pass and Plan Conversions report! This report will allow you to see details on complimentary pass conversions, promotional plan conversions, how many different passes/plans clients are buying, and more!
You can find this report in Analytics and Reporting in the Clients & Staff section. For more details about this report, please visit the Pass and Plan Conversions Report article.
Visits Report - Removing
We will deprecate the Visits report at the end of January. However, you can still access all of the data in the Enrollments report. Most of the information in Visits was already in Enrollments, so we have included the missing fields.
For more information on the Enrollments Report, click here.
---
Smartwaiver
As you know, we switched our document provider. A couple important updates to this change are below:
Our team has created a new notification within our system so owners and managers can receive alerts when a document is signed. If you wish to enable this alert, go to the notification icon , select Settings, Edit A client signed a document under the Client Management notifications.
The email address will now populate automatically into Smartwaiver if one is on file. This is an optional field, so your clients can opt to not receive a copy of their waiver if they wish.
Smartwaiver has a built in Signature section. If you want to reduce the amount of times your clients have to sign documents, you may want to remove the signature placeholder from the document. You can do this by going to Setttings - Documents - View (next to the document) - Edit.
Smartwaiver allows for a checkbox to be clicked with "I Agree" next to it. This is a great alternative if you are currently collecting Initials in various sections of your documents. This option has been added as a placeholder in Pike13. You can replace the %%INITIAL%% placeholder with %%AGREE_CHECKBOX%%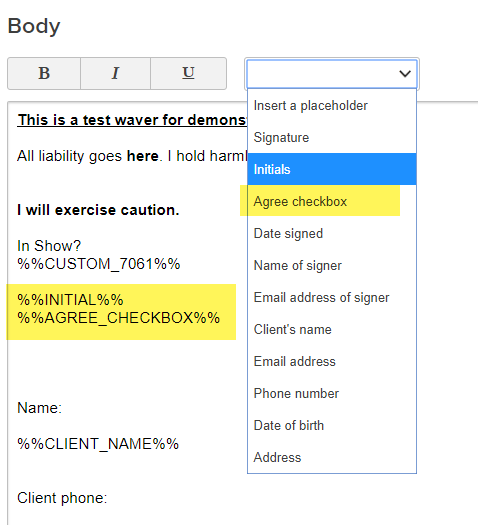 ---
Additional APIs
We have expanded the API end points. We now offer course booking and payment APIs. These were made available in December and are detailed in our API Support pages for developers. If you are currently using our APIs, we hope this serves you well!